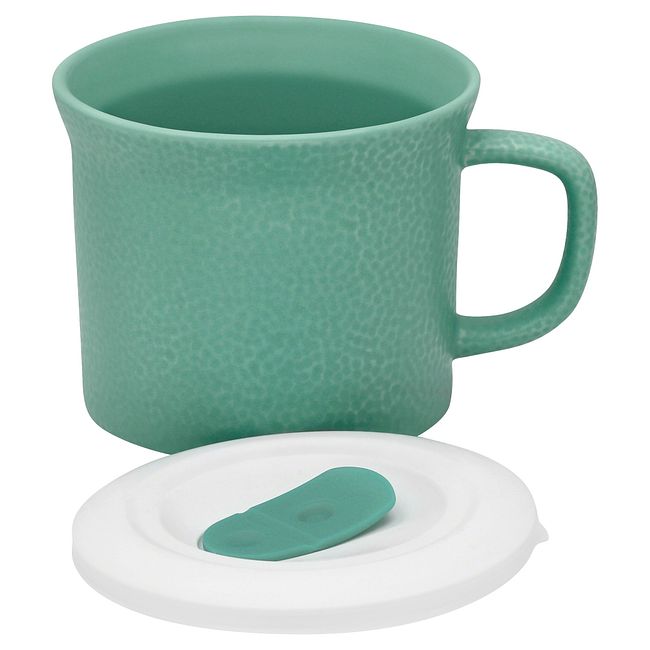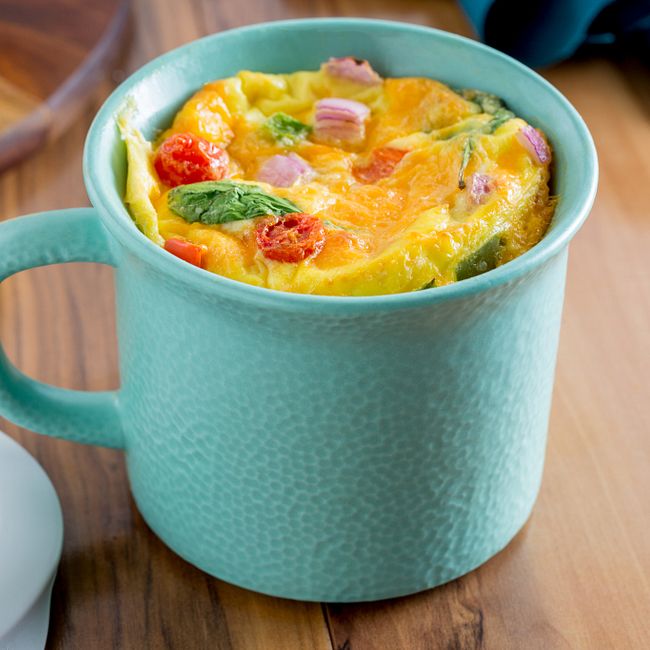 Corningware® 20-ounce Hammered Sage Green Meal Mug™ with Lid
In the mood for something sweet or savory? The Meal Mug™ can do both.
$5.00

was $10.00
In Stock
Whether you're deciding between a chocolate chip cookie, or chickpea curry, you'll never have to decide what CorningWare® piece to use. Make the CorningWare® Meal Mug™ (formerly our Pop-Ins® mug) your go-to cookware. It as beautiful as it is functional.
20-oz Hammered Aqua Meal Mug with White Vented Lid
Mug is made of a durable stoneware material
Mug is dishwasher, refrigerator, freezer & microwave safe
Mug resists chipping & cracking
Vented BPA-free plastic lid is microwave, refrigerator and top-rack dishwasher safe
Mug carries a 1 Year Limited Warranty
Plastic lids carry a 2 Year Limited Warranty
This product is not eligible for any promotion
CW by Corningware® Use & Care
We at Corelle Brands are very safety conscious. We design and manufacture consumer products with the safety of you, our valued consumer foremost in our minds. You must exercise an appropriate degree of care when using any stoneware product. Especially when cooking food at high temperatures. For your safety, you must adhere to the warnings and use instructions outlined below.
USE
CorningWare® stoneware bakeware can be used for baking, serving and reheating food. Some stoneware bakeware can be used in microwave, convection and pre-heated conventional oven. Some items may not be appropriate for specific uses. Review information on bottom of items prior to use.
CARE
Wash by hand or in automatic dishwasher. Load items to avoid bumping against other items during cycle. To remove gray or rust marks, clean with a non-abrasive cleanser. If scouring is necessary, use only plastic or nylon cleaning pads with non-abrasive cleansers. Do not allow stoneware bakeware to soak/stand in water for an extended period of time. Applied heat after soaking may cause crazing. Should a question develop in the USA, contact the Corelle Brands office at 1-800-999-3436.
WARNINGS!
All CorningWare® stoneware bakeware items are breakable. Failure to follow these instructions my result in personal injury or property damage.
Do not use on stovetop, under a broiler/griller, under a microwave browning element, in a toaster oven, on or near any other direct heating source such as range heat vents, open flames, etc.
Avoid sudden temperature changes. Do not add liquid to a hot stoneware item, place a hot stoneware item on a wet surface, or handle with a wet or cold cloth.
Handle hot stoneware items with a dry cloth or potholder.
Do not use to microwave popcorn or to hold or support popcorn bags, microwave convenience foods with special browning wrappers, etc. Some convenience food packaging is designed to heat rapidly in a microwave oven and may cause breakage.
Do not heat an empty vessel or a small amount of food in a microwave oven. Bakeware may become too hot to handle, crack or break.
Do not use or repair any item that is chipped, cracked or severely scratched.
Do not abuse by dropping or hitting against a hard object.
Do not use abrasive cleaners, scouring pads, or any object that will scratch stoneware items. Place on a dry placemat or tablecloth to avoid scratching surfaces. The bottom of stoneware items may be rough.
Do not use any stoneware items mistreated in this manner.
Limited One Year Warranty - CorningWare® Stoneware Bakeware
Corelle Brands LLC promises to replace any stoneware bakeware item or glass cover with a manufacturing defect within one year from date of purchase. Accidental breakage from impact is not covered. For this warranty to apply, the owner must follow the safety and usage instructions.
Incidental and consequential damages are expressly excluded from these warranties. Some states do not allow the exclusion or limitation of incidental and consequential damages, so the foregoing limitation or exclusion may not apply to you. Should a warranty problem develop, contact the Corelle Brands office nearest you (see list) and explain what happened. KEEP THE PRODUCT. You may be asked to return it. These warranties give you specific legal rights. You may also have other rights, which vary from jurisdiction to jurisdiction. Should a question develop in the USA, contact the Corelle Brands office at 1-800-999-3436.